Actress. Writer. Director. Producer. Solo Show Artist and Coach
Juliette Jeffers is a Caribbean-American actor, writer, director, producer and solo show coach.
She has worked on stage and screen for over twenty years.
Juliette Jeffers is an award winning Caribbean American actor, writer, director, producer and teaching artist. On screen, she has appeared in nineteen films, thirty-four TV shows and over sixty national commercials. Some of her notable credits include Chicago Med, Snowfall, Criminal Minds and Grey's Anatomy. You can see Juliette currently in Aftermath on Netflix and Noise in The Middle on Amazon Prime.
Some of her theatre highlights include her five solo plays that she has written and performed in; Batman and Robin in the Boogie Down, (Bronx Council on the Arts Award, Drama Desk, and NAACP nominations), Chocolate Match, Pan Gyul, Judgment Day, and Tio Pablo (In English and Spanish – best play and best actress awards – Hollywood Short and Sweet fest).
As a teaching artist, Juliette has taught in schools and correctional facilities in N.Y. and L.A. She is a private coach and has helped develop and direct numerous solo shows. She also teaches Masterclasses throughout the country. Juliette currently serves as an Advisory Board Member of the LA Women's Theatre Festival and is the Curator of the Black Voices Solo Theatre Festival at the Whitefire Theatre.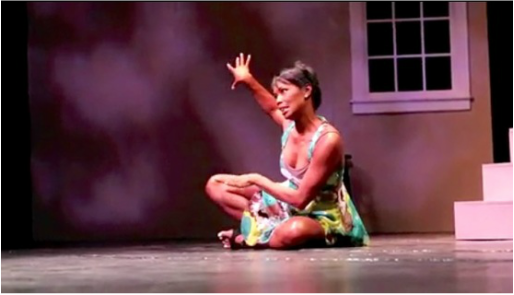 "Juliette Jeffers is the reason I have a solo show! She is a divine example and inspiration of the joyous satisfaction of telling your own story!"​
~Vanessa Williams,​ ("Feet on the Ceiling")​
Teaching Artist & Solo Show Coach
I started teaching acting in 2009 when I co-founded "Three At Play" school of acting in NYC.
Since then, I've gone on to teach at Queensborough Community college and New Design Middle School in Harlem. I've conducted various workshops throughout the country focusing on theatre, solo shows, acting for tv, film and commercials, as well as the ins and outs of show biz. I've also worked as a private coach and directed several solo shows. I co-directed a solo show, "A Little Sugar For The Heart," which won the One Festival award for Best Solo Show.
"RELEASE AND LET GO" SOLO SHOW COACHING & MASTERCLASS
Everyone has a story to tell. What's yours?
Release the story. Let go of the fear.
Juliette will assist you with the tools and insight to unleash your powerful story and get you from idea to performance.
Ready to Create a Solo Show?
Learn more about Juliette's solo shows, coaching and her masterclass